Dibaq Sense Dog Salmon Oil 300ml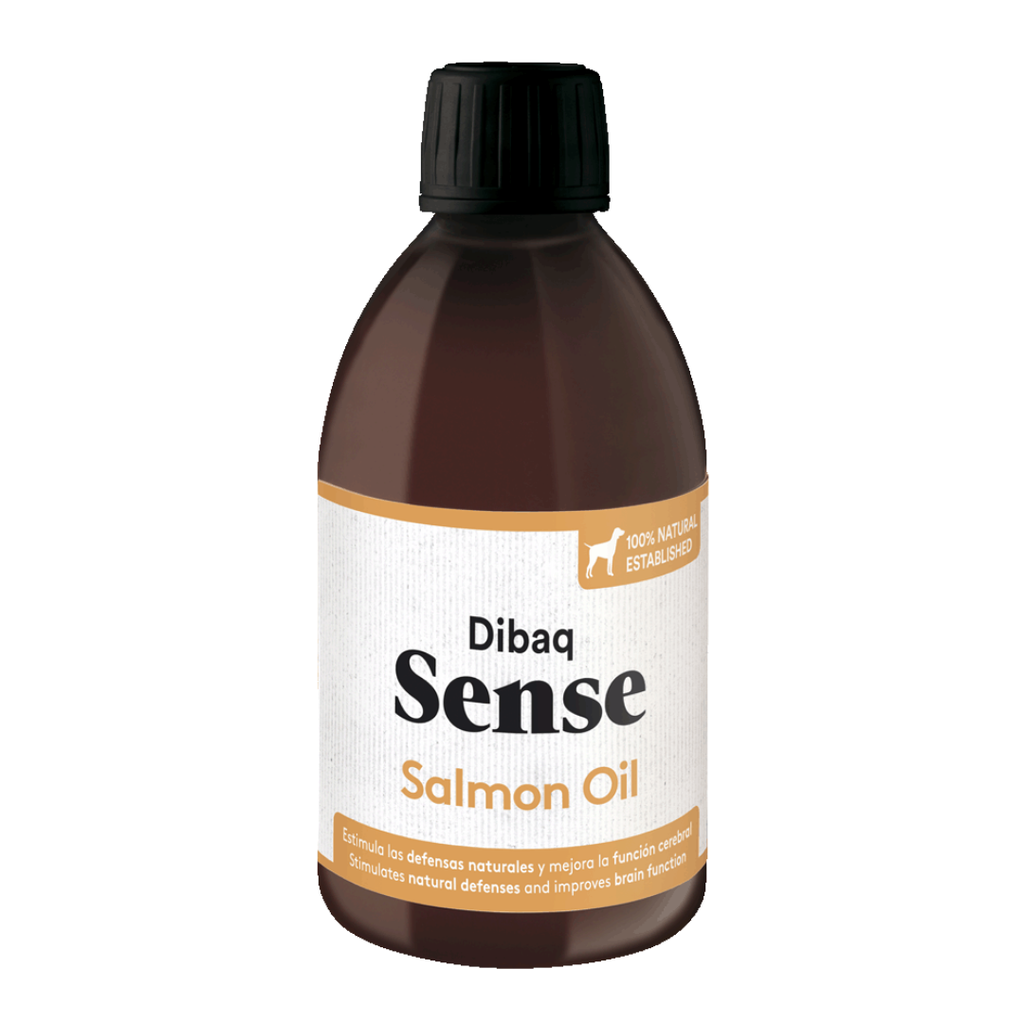 Dibaq Sense Dog Salmon Oil 300ml
Raw material used as a food supplement for any dog regardless of breed. Stimulates natural defenses and improves brain function. Format 300 ml.

This is the best supplement to feed your dog. It is a very high-quality source of Omega-3 essential fatty acids, which are crucial for a healthy growth and development. Omega-3 fatty acids have an anti-inflammatory effect, strengthen the vascular system and brain activity, have a positive effect on reproduction and increase immunity. The administration of the supplement will be reflected in a better quality of the coat and a greater concentration and performance of the dogs. The best supplement to feed your dog.

COMPOSITION: Cold-pressed salmon oil from Norwegian salmon (EPA + DHA 7 %, Omega-3 14 %, Omega-6 14 %) is a high-quality source of essential EPA (eicosapentaenoic acid) and DHA (docosahexaenoic acid) Omega-3 fatty acids.

ANALYTICAL COMPONENTS: Crude fat 99.5 %.