Dog
Food
Dry, Wet and Cold-Pressed food for all breeds and ages.

Grooming
Supplies
Pamper your pooch with our selection of natural products

Cat
Food
Cat Food for kittens, adults and seniors

Pet
Accessories
Who said style is only for hoomans?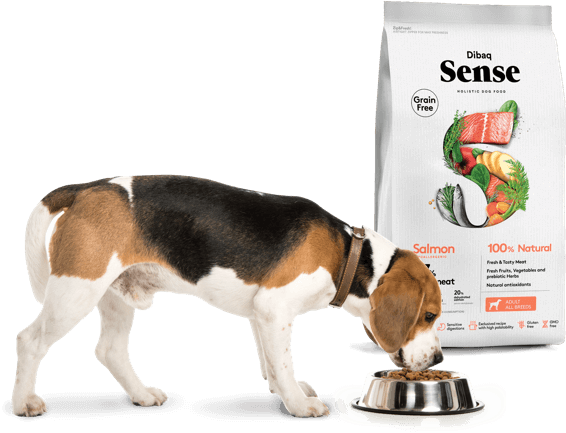 Dibaq Sense
Experience Quality, Innovation and Service
Dibaq Sense is a holistic and 100% natural range made with fresh meats, fresh fruits and vegetables, natural antioxidants and joint protectors.
Hypoallergenic
Adapted to all ages and races.
Dare to enjoy the authentic experience with the 5 senses.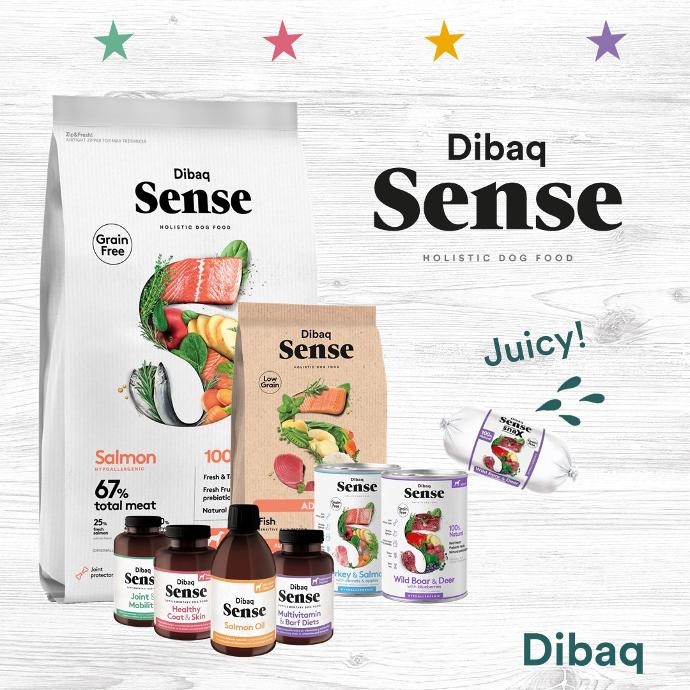 Food,Treats and Supplements
Joint & Mobility
Multivitamin & Barf
Healthy Coat & Skin
Salmon Oil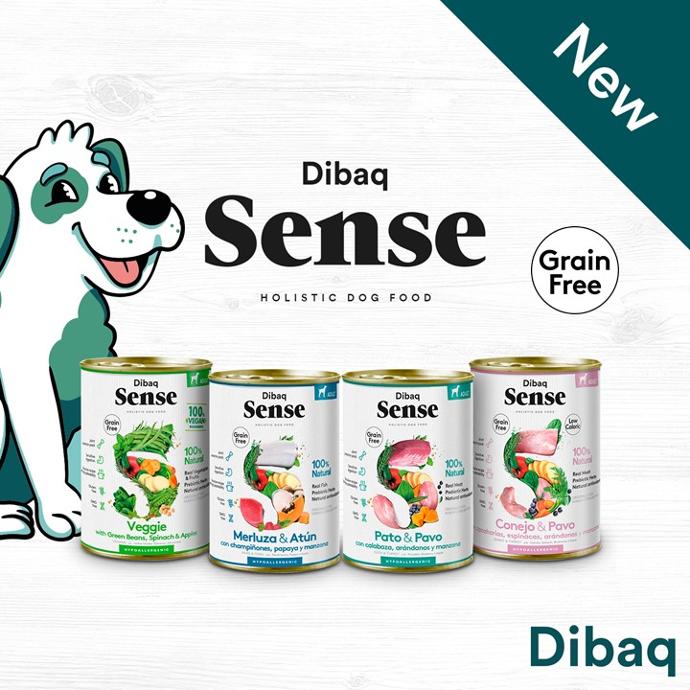 Grain Free Wet Food
Complete hypoallergenic and monoprotein food without cereals and developed for adult dogs of all breeds. Ingredients originally for human consumption.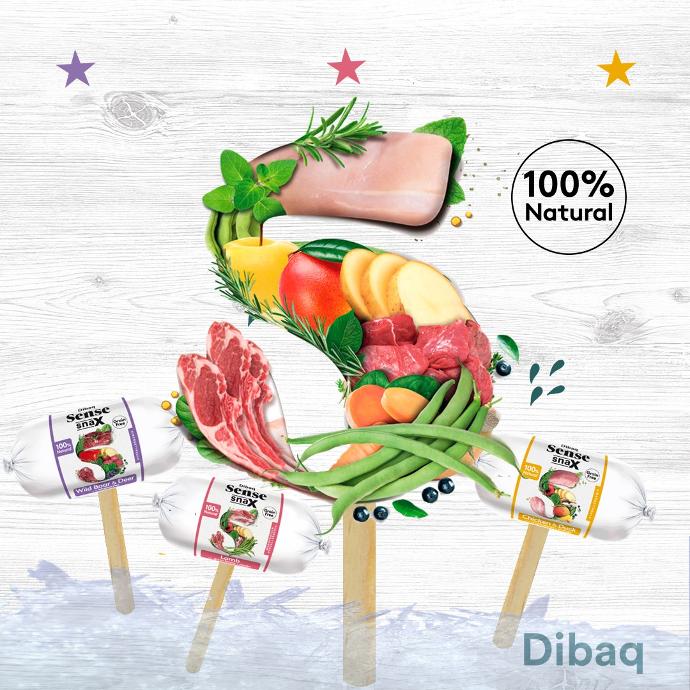 Sense Snax
A tasty grain free dog treat that can be mix with its usual food. Sausages of 200gr
Wild Boar & Deer
Lamb
Chicken & Duck
Cobbydog Cold-Pressed
Best alternative food to raw diet

Cooked at low temperatures to preserve vital nutrients
Super premium quality ingredients
TurmerAid™ promotes well-being and general good health
Chicken, Fish or Turkey Flavours

Treats by Dog Lovers, for all dogs
Beauty without
expression is boring
Join us and enjoy the pleasure of caring for yourself.